Posted by

DeBerry Insurance Agency

on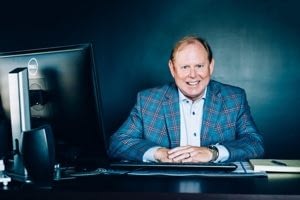 Eric DeBerry, Owner of DeBerry Insurance Agency
Summer can be all about fun in the sun when you keep these important safety tips in mind. Read below for a re-cap of our most popular Facebook Live posts from Eric DeBerry, Owner of DeBerry Insurance. Eric shares some important safety reminders for keeping the summer all about fun. At DeBerry Insurance, we want everyone to have a wonderful and safe summer season!
1. BE WATCHFUL AROUND WATER
Before swimming, make sure any flotation devices are in good working order and do not have any tears or holes in them. There should always be adult supervision when kids are in the water. If you have a home pool, be sure to have a fence around it with a gate that is kept locked and secured. Keep the area around the pool clear of any trip hazards.
2. JUST SAY NO TO TEXTING WHILE DRIVING
Newly licensed drivers are out on the road even more during the summer break. Remember, texting while driving does not work! Young, inexperienced drivers are especially at risk for driving while distracted. The National Highway Safety Administration (https://www.nhtsa.gov/) warns of the increased risk of teenage injuries or even fatalities resulting from texting while driving. One-car accidents are greatly increased when drivers are texting behind the wheel. Distracted driving is causing insurance rates to go up in the area and across the nation. Also, parents may not be aware, but there are a number of new technologies, including several apps, that can prevent the use of a mobile device while driving. You might want to research these to help keep your son or daughter stays safe while traveling on the highway.
3. CHECK YOUR VEHICLE BEFORE VACATIONING!
Before hitting the road for your summer vacation, take time to make sure your car is in good working order. Check your tire treads to ensure you have the correct air pressure in all your tires. Start your trip with a full tank of gas as you never know when a traffic accident or construction delay could prevent you from being able to fill up for a length of time. It's also a good idea to keep several bottles of water in the car during the hot summer months. Windshield wipers and brake lights should all be in good working order and fluids should be topped off.
4. GET YOUR GRILLING DONE RIGHT!
Before operating a grill, always check to make sure that it is good and clean. If it is a gas grill, make sure all the gas lines are in good working order. Store fluids away from the flame. Never operate a grill too close to any house or other structure. Be sure to keep pets and children away from the grill at all times.